STUDY IN BULGARIA
...guaranteed admission, low fees, low costs of living!
GEORGI PETKOV INTERNATIONAL LAW OFFICE through the many years of experience of our associates, our professional training and knowledge of the academic and university world of education in Bulgaria is able to guarantee the immediate admission in Bulgarian universities, the finding of a flat to rent and the whole academic assistance throughout the course of studies in Bulgaria.
Our principles are the professional approach, the legitimacy and the honest treatment of the candidates and current students in order to resolve any issue around your studies in our country.
We understand that a successful professional career must be based on quality studies and real knowledge and that is why we choose to proceed with honest communication and real education and not with promises to our clients to obtain a degree without the study and perseverance needed.
Our team consists of experienced associates with many years of experience and know-how in the field of university education so that we can provide functional support to our clients - the students both during the preparation for admission and during their studies here.
Our first concern is to be with the student not only in relation to the admission and completion of his university studies in Bulgaria, but also in relation to any problem or difficulty that may arise during his stay in Bulgaria.
We create the future of education
We speak your language
We will complete your Admission and Application within deadlines and wıth no visit!
We will welcome you in our offices
Our team will help you prepare for all entrance exams and for life as a student in Bulgaria.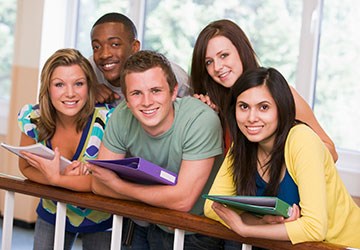 Study Medicine in Sofia in English
The majority of foreign students in Bulgaria study Medicine in English.
As a Legal Office we will discuss with you all the advantages of studying Medicine in English in Sofia, the career opportunities after graduation, the tuition fees and living costs in Bulgaria, the universities that offer this study program as well as your daily life as a medical student in Bulgaria.
If you decide to study Medicine in Bulgaria, you will graduate with a Master's degree that is internationally recognized abroad because Bulgaria is a full member state of the European Union. This is a very good opportunity for people who wish to work or study in EU, UK, USA or Canada after completing their studies and want to take advantage of different career opportunities around the world. Thanks to the internationally recognized diploma but also the high quality of higher education and the practical experience universities in Bulgaria offer, you will have many career paths ahead of you.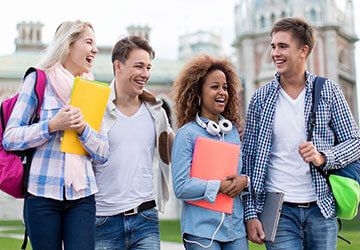 Study Pharmacy in Bulgaria
One big advantage of studying Pharmacy in Bulgaria is the internationally recognized Diploma that you obtain at Bulgarian universities.The Master of Science in Pharmacy in Bulgaria allows you to work as a Pharmacist across the EU, as well as in Switzerland, Iceland, Norway and Lichtenstein. It also allows you to own and operate independently a pharmacy.
Another mian reason to study in Bulgaria is the affordable tuition fees. Living costs in Bulgaria are also very low, so you won't have to spend much money during your studies here.
Our legal teem has experience with student admission for Pharmacy with Sofia Medical University, which is one of the leading medical universities in Bulgaria. It is located in the capital city Sofia and offers Medicine, Dentistry and Pharmacy in English. We also work with Sofia University St. Kliment Ohridski and Varna Medical University.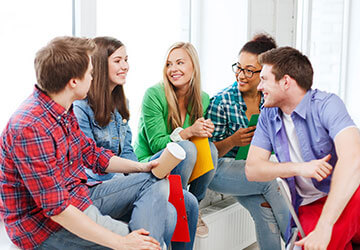 Study Dentistry in Bulgaria
A huge advantage of studiyng Dentistry in Bulgaria is that the tuition fees are lower in comparison to other countries in Europe. Students in Bulgaria pay only 8000 EUR per academic year. The duration of the course in Bulgaria is five years and a half and students graduate with a Master's degree valid in all Europe and the States. To compare, many medical universities in Europe offer Dentistry only as a Bachelor program.
Sofia Medical University is one of the most prestigious universities in Bulgaria. It offers Dental Medicine in English and there are 150 university places available to new students every year.
Contact us to learn more about Dentistry studies in Bulgaria.
Our legal team will initially provide you with complete information about the university and the specialty that interests you. Then, if you wish, we proceed with the Application, Admission and full support during your studies and finally we are by your side when you graduate and receive your internationally recognized Degree.
Our services start at the very begging by informing you on all the topics that may occur during the application procces, we are by your side during the Admission and help you with all the entrance tests by sending to your email all the necessary topics of the Chemisty/Biology tests.
After the Admission we help you to find and rent a flat for your stay in Bulgaria.
Application to a Bulgarian university

Preparation for the entrance exam

Translation of applicaiton documents

Final preparation of documents
SUBMISSION of document

Track the whole process

Inform you on deadlines

Be at your side during entrance exams
University enrollment

Translation and legalization of a foreign or Bulgarian document

Help you with renting a flat

Constant support during your studies
APPLICATION
Once you have contacted us, and after our first assessment, we will help you find the most suitable university for you.

We will send you a draft of the contract and if you agree with our conditions, we will be happy to sign it and start representing you during the application process.

After signing the contract, we will give you a complete and updated list of the various documents that you'll need to prepare for your application.
SUBMISSION
Once we've received your documents, we will check them with the university and we will make sure that everything is complete and correct. Your application is then carefully prepared by us and sent to the respective university. We will inform you immediately if you have been accepted by the university and we will organise the letter of acceptance for you.
ENTRANCE EXAMS
We will send to you all the preparation materials and information for your entrance exam in biology and chemistry, est. questions-answers so you can prepare at home. We will also be with you during the examination period in Sofia. We will follow all the deadlines for application, submission and entry exams and finally we'll do to entrollment for your in the faculty.
Contact Us
Tel: 00359 882 43 66 56
Tel: 00359 882 43 66 56
Email: lawgpetkov@gmail.com